WHO WE ARE ?
Sound & Dance Backline Rental Company is the leading backline rental company in Bulgaria. Our main focus of business is renting musical instruments and equipment to festivals, tours, concerts, live performances, club events, private parties and any generally any kind of events. We have built exceptional partnerships with local and foreign film companies and advertising agencies and have taken part in numerous film productions, video clips and commercials.
We have also set strong partnerships with other countries in the region, such as Romania, Greece, Serbia and Macedonia.Our team consists of established professional musicians and sound engineers.
We also own a personal rehearsal studio, equipped with top of the line mixer and monitor systems, microphones and variety of musical instruments.
The Sound and Dance Backline Rental Company crew goals are to facilitate only the highest quality services in all areas in the music business, both in Bulgaria and Europe.
Contact person:
Oliver Petrovski
Address:
Јуриј Гагарин 35/40
1000
Skopje, Macedonia
---
OUR PARTNERS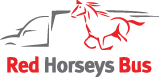 ---
WE'VE HAD THE OPPORTUNITY TO WORK WITH
A
ANDREA BOCELLI
ARMIN VAN BUUREN
ARIA
ACCEPT
ALISA
ARASH
ALAN PARSONS
AYO
ALABAMA 3
ANA MOURA
ALBANO & ROMINA
ALCEST
AL DI MEOLA
ALEXANDROVSKI
APOCALIPTICA
ANASTASIA
ASIAN DUB FOUNDATION
AMARYLLIS
ALEX CLARE
ARA MALIKIAN
AХАТ
АНЕЛИЯ
B
BEBE
BRUEL
BELL SUONO
BULLET FOR MY VALENTINE
BNR (Bulgarian National Radio)
BATTLE BEAST
BIG NOSE ATTACK
BEBE REXHA
BABA ZULA
C
CHAMBAO
CHRIS NORMAN
CARAMELO
CONOR MAYNARD
CANDY DULFER
CONOR MAYNARD
CHE SUDAKA
CLUB DES BELUGAS
CHOIR TURETSKY
CECA VELICKOVIC
CANDLEMASS
CONCHA BUIKA
CHARLES AZNAVOUR
CRAZY P
CANDY DULFER
CHRISTIAN MC BRIDE
CHE SUDAKA
D
DORRN
DORO
DUBIOZA KOLEKTIV
DELILAH
DIANA SCHUUR
DAM FUNK
DIRE STRAITS
DELAIN
DIRTY SHIRT
DRAGANA MIRKOVIC
DIRTY LOOPS
DEE SNIDER
E
ENRIQUE IGLESIAS (EUROPE TOUR)
ERIC SARDINAS
ENTER SHIKARI
ELLA EYRE
ENNIO MORRICONE
ENSLAVED
EVIL INVADERS
ELENA VAENGA
EPICA
EXISTANCE
ЕНЧО КЕРЯЗОВ
F
FRANK McCOMB
FISH
FINNTROLL
FEFE
FOREIGNER
FOLTIN
G
GABE LAMBIRTH
GIORGOS DALARAS
GORAN BREGOVICH
GODSMACK
GENTLEMAN'S
GEORGIE DUKE
GUS G
GOTTHARD
GREGORY PORTER
GAZMANOV
GIPSY KINGS
GUANO APES
GLENN MILLER
ГРАФА
H
HAMMERFALL
HELLOWEEN
HEAMATON
HOT CHOCOLATE
HARBIE HANCOCK
I
INDILA
ISHTAR
INCOGNITO
IAN PAICE
IMANY
IVE MENDES
J
JOSE JAMES
JAVA THE CAT
JORN
JOHN McLaghlin
JAMIE WOON
JAYA THE CAT
JOHN GARCIA
K
KANSAS
KAMELOT
KENNY GARRETT
KWABS
KROKUS
KYO
KREATOR
KADEBOSTANY
KULTURE SHOCK
KOO
КАМЕН ДОНЕВ
L
LUBE
LONDONBEAT
LORD OF THE RINGS
LITTLE ROY BAND
LOLITA
LOW DEEP T
LEPA BRENA
M
METALLICA
MICHAEL SCHENKER
MARCOVICH ORCHESTRA
MATT BIANCO
MILOW
MACACO
MOONSPEL
MIHALIS HATZIGIANNIS
MONKEY 3
MOCHEEBA
MAX GABIN
MO HORIZONS
MUNGO JERRY
MAZONAKIS
MARIO BIONDI
MOONLIGHT BREAKFAST
MARIZA
N
NIGEL KENNEDY
NOA
NAZARETH
NATALIE COLE
NIKOS VERTIS
NIK WEST
O
OSSSY
OPETH
ORANGE GOBLIN
OMARA PORTUONDO
P
PAUL ANKA
PLACIDO DOMINGO
POOH
PRETTY MAIDS
PARADISE LOST
PATRICIA KAAS
PINK MARTINI
PANTELIDIS
POWERWOLF
Q
R
RYAN LESLIE
RICCHI & POVERI
RAFET EL ROMAN
RUBETTES
RIZZLIE KICKS
RAGE
ROY HARGROVE
ROGER HODGSON
RICHARD BONA
ROBERT GLASPER
RON LALA
RAVEN EYE
РУТ КОЛЕВА
S
SKILLET
SINIED O CONNOR
STEREO MCS
SNOOP DOGG
SABATON
SILVI VARTAN
STICK MEN
SAXON
SLADE
SELAHSUE
SARAH BRIGHTMAN
STUBBORN
SAINTS'N'SINNERS
SULLY ERNA
SARS
SWEET LIFE
STAN
SEVEN
SCREEN BROTHERS
СЛАВИ ТРИФОНОВ И КУ КУ БЕНД
T
2 CELLOS
THE MANHATTAN TRANSFER
TESTAMENT
TOTO CUTUGNO
TWISTED SISTER
TOM JONES
TITO PARIS
THUNDER
TARJA TURUNEN
THE SKINTS
TOM KEIFER
THE STAAT
TIAMAT
TONY MOMRELLE
TERRI WALKER
U
URIAH HEEP
UFO
UNISONIC
UB 40
UDO
V
VANESSA MAE
VAYA CON DIOS
VASILIS KARRAS
VASKO VASSILEV
W
WOLFHEART
WASP
WAX TAILOR
X
Y
Z
ZAZ
ZUCCHERO
ZELJKO JOKSIMOVIC
ZUCO
---
REVIEWS
Bobby Rondinelli – Intelligent Music Project (Bulgarian Tour)